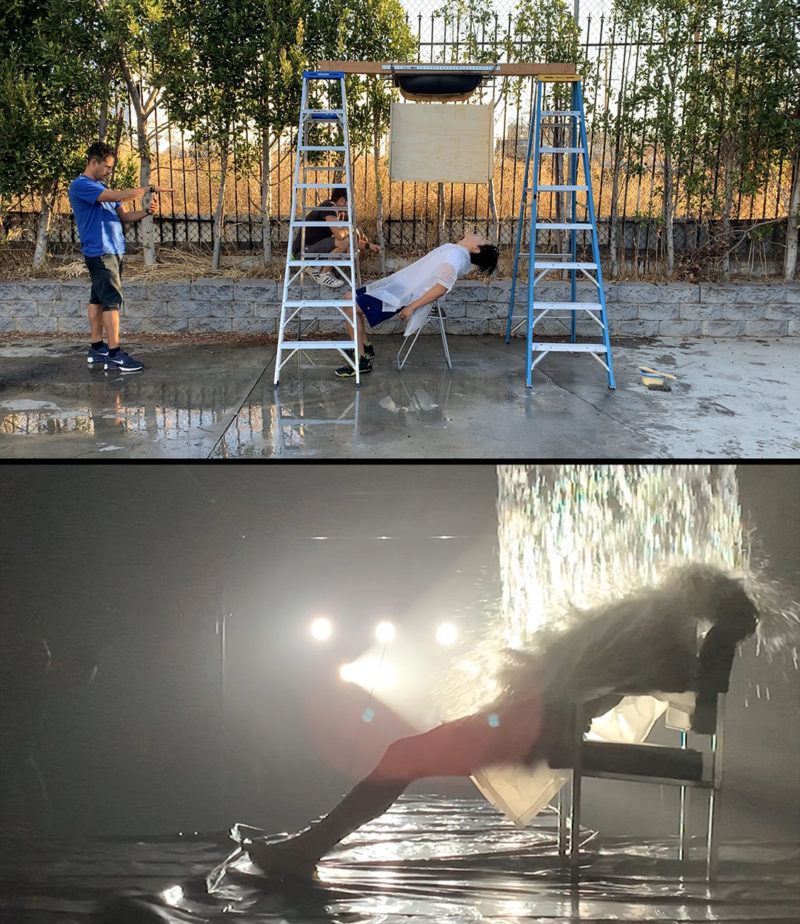 It took several attempts by our kickass props/FX wizard, Matt, but he finally got that soup – which he and his wife actually made from scratch – to drop precisely the way it did in the movie. And thanks for being our guinea pig, PA Paul (shown at right in our parking lot and pre-light tests)!
Here's an early test – which still looks great! – but didn't quite yet have precisely the 90-degree downward drop that Dan was aiming for: Flashdance Water Drop Test #3
See the final E! The Soup "Flashdance" spot here.